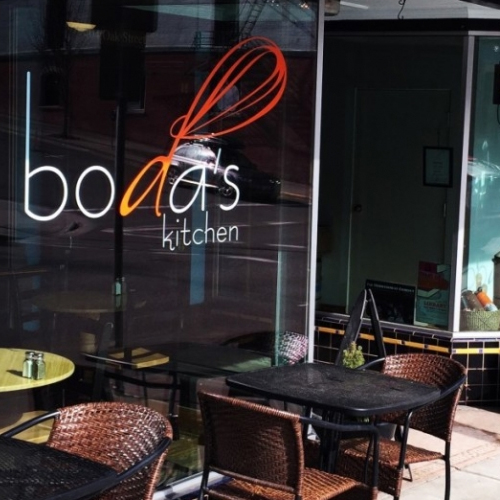 Boda's Kitchen in Hood River is a great little place to stop if you are looking for delicious food using ingredients found in the bountiful Columbia River Gorge. Not only do they serve their customers with delicious seasonal foods, but they also cater, bringing their meals to your next event!
What is Bodas

Bodas Kitchen is a gourmet delicatessen, market and catering company. We are passionate about using high quality, seasonal ingredients sourced locally when possible. The Pacific Northwest and particularly the Columbia Gorge is bountiful with ingredients. From wild-caught salmon to the ripest cherries and pears, there is little reason to look elsewhere for tasty food.

Comfort Gourmet:

Everyone has their own favorite foods that bring them back to that happy place. At Bodas, we try to help you find that place by creating such classic dishes using simple, fresh ingredients and adding some excitement. We do not shy away from flavor!
You can learn more about Boda's and the owners at: bodaskitchen.com/about-us/
Discover more attractions, events and activities you wont want to miss-out on while visiting: Hood River. Dont forget to visit The Hood River Chamber Of Commerce for more information about the regions attractions and lodging before your trip to Hood River.