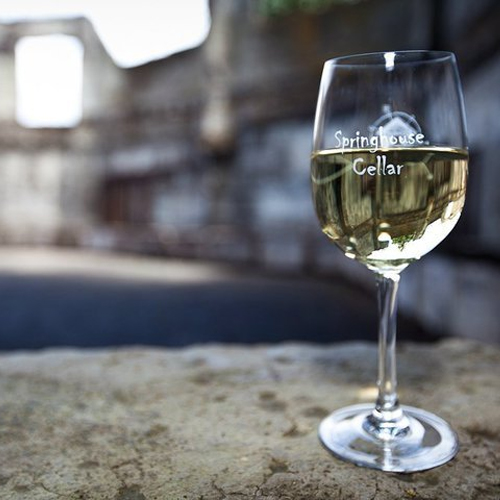 Springhouse Cellar Winery offers great local wine that is focused on sustainability, and wine that captures the taste of The Columbia River Gorge. Whether you want to take their wine home in their reusable bottles, sit back and taste the wine on tap or enjoy the outdoor ruins event space they offer, you are sure to enjoy your experience.
OUR MISSION...It has been noted that "good wines taste like the fruit...but great wine tastes like the place." In that spirit it is our hope to make wine that somehow approximates the jaw-droppingly beauty of the Columbia River Gorge. Springhouse embodies the spirit of the Gorge, producing handcrafted, natural, vibrant, vineyard-designate, Northwest wines in the cellar of a rustic downtown Hood River winery, and pouring them upstairs in a comfortable, well-staffed, tap-driven tasting room.
Check out the Springhouse Cellar Winery website or visit the Springhouse Facebook.
Discover more attractions, events and activities you wont want to miss out on while visiting: The Hood River. Dont forget to visit The Hood River Chamber Of Commerce for more information about the regions attractions and lodging before your trip to Hood River.