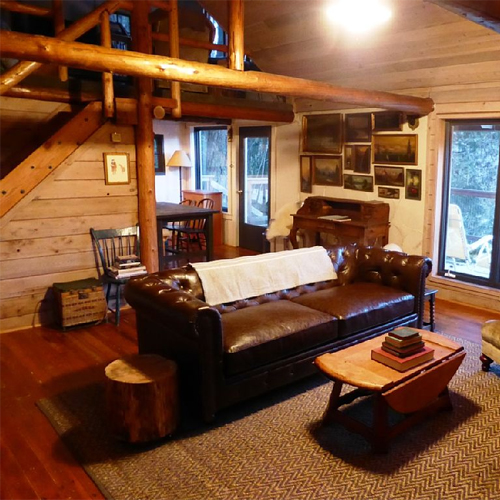 Enjoy a weekend in a wonderful cabin on the mountain any time of the year! This luxurious but homey cabin on Mt Hood is near Rhododendron, one of the most beautiful villages on Mt Hood. With a waterfront view, this Little Yew Lodge is a great getaway spot. Leave all the hustle and bustle of the busy city life behind and savor a nice peaceful relaxing break from the world.
Escape to a unique gem nestled in the forest overlooking the Sandy River, perfect for a romantic getaway. Built by two Alaskan prospectors in the 1920s, the main cabin is the only cordwood cabin on Mt. Hood. This construction uses log slices in its walls, giving Little Yew Lodge its endearing polka dot exterior. Rough-hewn timber beams and an original handbuilt fireplace maintain its historical allure, while the décor is updated with a vintage/modern sensibility.
Learn more about this Little Yew Lodge and check out their pricing at: www.vrbo.com/559026#location
Discover more attractions, events and activities you wont want to miss out on while visiting: Mt Hood Territory. Dont forget to visit Mt Hood Territory for more information about the regions attractions and lodging before your trip to Mt Hood.