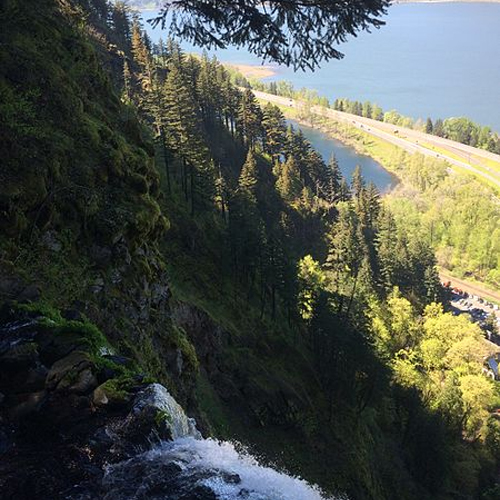 Come see the view from the top of the mighty Multnomah Falls! This 2.6-mile hike takes you up switchbacks that give you beautiful views of the Columbia River Gorge all the way up to the 620 ft drop that is the beautiful Multnomah Falls! This waterfall is steeped in history as it is the crown jewel along the Columbia River Highway.
History
Lumber baron and philanthropist Simon Benson donated the land that the falls sit upon and funded the construction of the iconic Benson Bridge in front of Multnomah Falls, the tallest waterfall in Oregon and the Columbia Gorge's most recognizable natural landmark. Benson's generosity later helped citizens work with timber companies in the 1940s and 1950s to secure protection of some of the Gorge's most iconic waterfalls.
Learn more about this great hike and it's history at: gorgefriends.org/hike-the-gorge/multnomah-falls.html
Fridays through Sundays take the Columbia Gorge Express, which will take you straight to this waterfall!
Discover more attractions, events, and activities you wont want to miss out on while visiting: The West Columbia River Gorge. Dont forget to visit The West Columbia River Gorge Chamber of Commerce for more information about the regions attractions and lodging before your trip to The West Columbia River Gorge in Oregon.