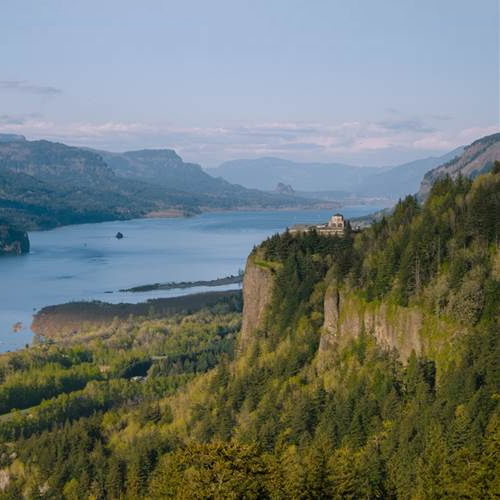 If you're ready for the best road trip in the United States then pack your bags and head to Oregon. WalletHub rated each of the 50 states in the following major categories: driving & lodging costs, road conditions & safety, and fun & scenic attractions. With aggregated data from sources including the National Park Service, FBI, and TripAdvisor, Oregon was declared the first place winner for Best Road Trip! It's no surprise to anyone who has traveled on Oregon's Historic Columbia River Highway that you couldn't find a road trip better than along the breathtaking Columbia River Gorge.
At the Oregon Tourism Commission, also known as Travel Oregon, global communications director Linea Gagliano said she absolutely agrees with WalletHub's assessment. "Oregon has so much to offer, from beautiful beaches to majestic mountain ranges, from lush valleys to sunlit high deserts," she told TODAY via email. "Oregon is teeming with sights, bites and adventures that make for an epic summer excursion."
Discover more attractions, events and activities you wont want to miss-out on while visiting: The West Columbia River Gorge. Dont forget to visit The West Columbia River Gorge Chamber of Commerce for more information about the regions attractions and lodging before your trip to The West Columbia River Gorge in Oregon.
SRC: Click to read more about The Best Road Trip in the United States.