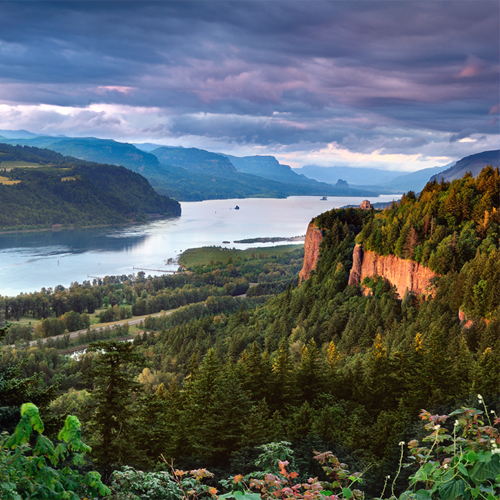 Celebrate Labor Day this weekend by exploring the West Columbia River Gorge region! Camping and climbing and waterfalls, there are no shortages of things to do in this beautiful area! Whether you are bringing the whole family or a smaller group of friends, there is sure to be something fun for you in the West Columbia River Gorge. Here are a few ideas to get you started!
What are the major destinations in the West Columbia River Gorge

Historic Columbia River Hwy Travel to magnificent overlooks that provide views of the Columbia River and waterfalls, including Multnomah Falls.

Vista House Few places combine natures wonders and human architectural brilliance so majestically. Once called Thors Heights, Crown Point is capped with a rest stop observatory named the Vista House.

Multnomah Falls At 620 feet, Multnomah Falls is arguably `the grandaddy` of the 77 waterfalls on the Oregon side of the Columbia River Gorge. It attracts large crowds on summer weekends, so plan accordingly. A trail from famous Multnomah Falls Lodge (1925) climbs to the Simon Benson Bridge across the lower cascade, then zigzags to the top.
Learn more about this region and get more trip ideas at: www.hood-gorge.com/west-columbia-river-gorge/
Discover more attractions, events, and activities you wont want to miss out on while visiting: The West Columbia River Gorge. Dont forget to visit The West Columbia River Gorge Chamber of Commerce for more information about the regions attractions and lodging before your trip to The West Columbia River Gorge in Oregon.