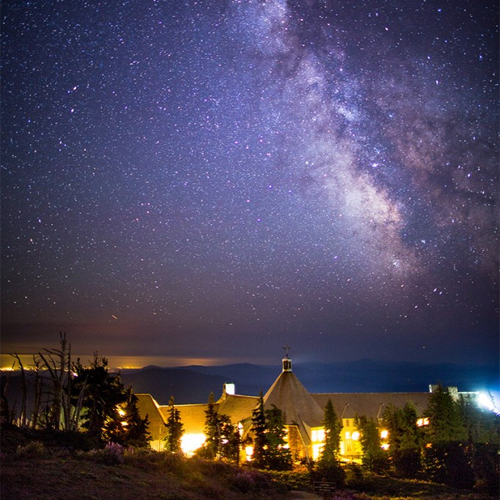 Come bring your little (or big) astronomer to Timberline at Mt Hood Saturday, August 6th, for the Star Party put on by Timberline and US Forest Service. Starting at 8 pm, the party will take place in the Salmon River Parking Lot east of the Lodge. Come enjoy a beautiful night of stargazing and learning!
Astronomy Professor Dr. Todd Duncan of the Science Integration Institute, along with a number of amateur astronomers, will provide telescopes for the public to view the Moon, Saturn, ancient star clusters, galaxies, dying stars, and the center of our Milky Way galaxy from an elevation of 6,000 feet on the southern slope of Mount Hood.

Throughout the night, astronomers will answer questions from the public during this unique tour of the night sky.
Learn more about the Star Party at: www.timberlinelodge.com/event/star-party/
Discover more attractions, events and activities you wont want to miss-out on while visiting: Mt Hood Territory. Dont forget to visit Mt Hood Territory for more information about the regions attractions and lodging before your trip to Mt Hood.